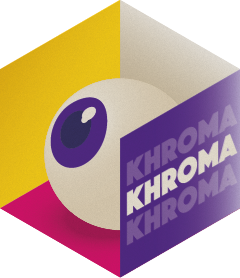 Information
Source:
R/colour.R
info.Rd
Returns information about the available palettes.
Value
A data.frame with the following columns:
palette

Names of palette.

type

Types of palettes: sequential, diverging or qualitative.

max

Maximum number of colours that are contained in each palette. Only relevant for qualitative palettes.

missing

The hexadecimal color value for mapping missing values.
Examples
## Get a table of available palettes




info

(

)




#>

            palette        type max missing


#>

 1             broc   diverging 256    <NA>


#>

 2             cork   diverging 256    <NA>


#>

 3              vik   diverging 256    <NA>


#>

 4           lisbon   diverging 256    <NA>


#>

 5           tofino   diverging 256    <NA>


#>

 6           berlin   diverging 256    <NA>


#>

 7             roma   diverging 256    <NA>


#>

 8              bam   diverging 256    <NA>


#>

 9           vanimo   diverging 256    <NA>


#>

 10          oleron   diverging 256    <NA>


#>

 11          bukavu   diverging 256    <NA>


#>

 12             fes   diverging 256    <NA>


#>

 13           devon  sequential 256    <NA>


#>

 14         lajolla  sequential 256    <NA>


#>

 15          bamako  sequential 256    <NA>


#>

 16           davos  sequential 256    <NA>


#>

 17          bilbao  sequential 256    <NA>


#>

 18            nuuk  sequential 256    <NA>


#>

 19            oslo  sequential 256    <NA>


#>

 20           grayC  sequential 256    <NA>


#>

 21          hawaii  sequential 256    <NA>


#>

 22           lapaz  sequential 256    <NA>


#>

 23           tokyo  sequential 256    <NA>


#>

 24            buda  sequential 256    <NA>


#>

 25           acton  sequential 256    <NA>


#>

 26           turku  sequential 256    <NA>


#>

 27           imola  sequential 256    <NA>


#>

 28          batlow  sequential 256    <NA>


#>

 29         batlowW  sequential 256    <NA>


#>

 30         batlowK  sequential 256    <NA>


#>

 31           brocO  sequential 256    <NA>


#>

 32           corkO  sequential 256    <NA>


#>

 33            vikO  sequential 256    <NA>


#>

 34           romaO  sequential 256    <NA>


#>

 35            bamO  sequential 256    <NA>


#>

 36          bright qualitative   7    <NA>


#>

 37    highcontrast qualitative   3    <NA>


#>

 38         vibrant qualitative   7    <NA>


#>

 39           muted qualitative   9 #DDDDDD


#>

 40  mediumcontrast qualitative   6    <NA>


#>

 41            pale qualitative   6    <NA>


#>

 42            dark qualitative   6    <NA>


#>

 43           light qualitative   9    <NA>


#>

 44          sunset   diverging  11 #FFFFFF


#>

 45            BuRd   diverging   9 #FFEE99


#>

 46            PRGn   diverging   9 #FFEE99


#>

 47          YlOrBr  sequential   9 #888888


#>

 48      iridescent  sequential  23 #999999


#>

 49 discreterainbow  sequential  23 #777777


#>

 50   smoothrainbow  sequential  34 #666666


#>

 51        okabeito qualitative   8    <NA>


#>

 52    stratigraphy qualitative 175    <NA>


#>

 53            soil qualitative  24    <NA>


#>

 54            land qualitative  14    <NA>