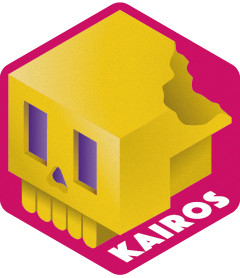 Correspondence Analysis-Based Seriation
Source:
R/AllGenerics.R
,
R/seriate_average.R
seriate_average.Rd
Correspondence Analysis-Based Seriation
Arguments
object

An \(m \times p\) numeric matrix or a data.frame of count data (absolute frequencies).

...

Further arguments to be passed to internal methods.

margin

A numeric vector giving the subscripts which the rearrangement will be applied over: 1 indicates rows, 2 indicates columns, c(1, 2) indicates rows then columns, c(2, 1) indicates columns then rows.

axes

An integer vector giving the subscripts of the CA axes to be used.
Details
Correspondence analysis (CA) is an effective method for the seriation of archaeological assemblages. The order of the rows and columns is given by the coordinates along one dimension of the CA space, assumed to account for temporal variation. The direction of temporal change within the correspondence analysis space is arbitrary: additional information is needed to determine the actual order in time.
References
Ihm, P. (2005). A Contribution to the History of Seriation in Archaeology. In C. Weihs & W. Gaul (Eds.), Classification: The Ubiquitous Challenge. Berlin Heidelberg: Springer, p. 307-316. doi:10.1007/3-540-28084-7_34 .
Examples
## Replicates Desachy 2004 results




## Coerce dataset to abundance matrix


data

(

"compiegne"

, package 

=

 

"folio"

)







## Get seriation order for columns on EPPM using the reciprocal averaging method




## Expected column order: N, A, C, K, P, L, B, E, I, M, D, G, O, J, F, H




(

indices

 

<-

 seriate_rank

(

compiegne

, EPPM 

=

 

TRUE

, margin 

=

 

2

)

)




#>

 <RankPermutationOrder>


#>

 Permutation order for matrix seriation:


#>

 - Row order: 1 2 3 4 5...


#>

 - Column order: 14 1 3 11 16 12 2 5 9 13 4 7 15 10 6 8...





## Get permutation order


get_order

(

indices

, 

1

)

 

# rows




#>

 [1] 1 2 3 4 5
get_order

(

indices

, 

2

)

 

# columns




#>

  [1] 14  1  3 11 16 12  2  5  9 13  4  7 15 10  6  8





## Permute columns




(

new

 

<-

 permute

(

compiegne

, 

indices

)

)




#>

      N     A     C    K   P    L    B    E   I   M    D    G   O    J    F    H


#>

 5 1510 13740  8270 1740   0  460  375   20   0   0  250   40 350    5   10   80


#>

 4  565 13540 10110 7210 450 1785 1520 1230   0 410  740  265 310  105  635  400


#>

 3  160 12490  4220 6750 275 5930 5255 1395  30 350  980  440  10  580 1415  680


#>

 2  410  6940  5800 2130 410 2410 2880 1510 620 910 3400 1080 310 2075 2280 2840


#>

 1  190  6490  6900 1080  50  570 2350  670 340 740 2745  950 985 2660 3020 6700





## See the vignette




if

 

(

FALSE

)

 

{




utils

::

vignette

(

"seriation"

)




}